Brian Allen (Chairman)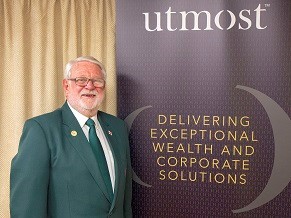 Brian Allen was born in Bristol, a West Country boy whose main sports were Swimming, Rugby and Canoeing, He moved to Guernsey in 1975 where he taught at Elizabeth College for 37 years. Brian played Rugby for Guernsey and became a member of the GRC committee. While at the College he coached Rugby and Swimming. He also became involved in English Schools Swimming and Island Swimming.
At the moment he is completing another term as President of the Guernsey Amateur Swimming Association. Brian, through swimming, has attended all Island Games since the Guernsey Games in 2003.
He joined the GIGA committee as Chairman in 2012.
Jon Marley (Games Director)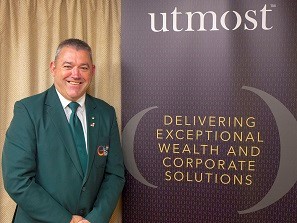 Jon first competed in Volleyball at the 1991 Island Games in Aland, the games bug bit hard, by the 2005 games in Shetlands his body was aching and starting to give out on him so he became player/coach which continued into the Rhodes 2007 games by which time he was ruined!!
Following the Guernsey games of 2003 he was Volleyball's representative on the GIGA Sports Council and after the Executive was restructured in 2007 was asked if he wished to be part of the management team, thinking he would be an ordinary member learning the ropes he jumped at the opportunity however, he learned it would be the position of Games Director (Team Manager) which filled him with trepidation. He took up the position thus completing a full circle with his first games as team manager in Aland 2009 and with the help and support of individual sports managers has loved every bit of the role ever since.
Jon is a self confessed sports addict who enjoys watching and supporting Team Guernsey in all sports, he said "I've got to know so many brilliant sports administrators, coaches and competitors over the years, they are an inspiration to all and it is an absolute pleasure representing them on the management board".
Chris Jackson (GIGA Secretary)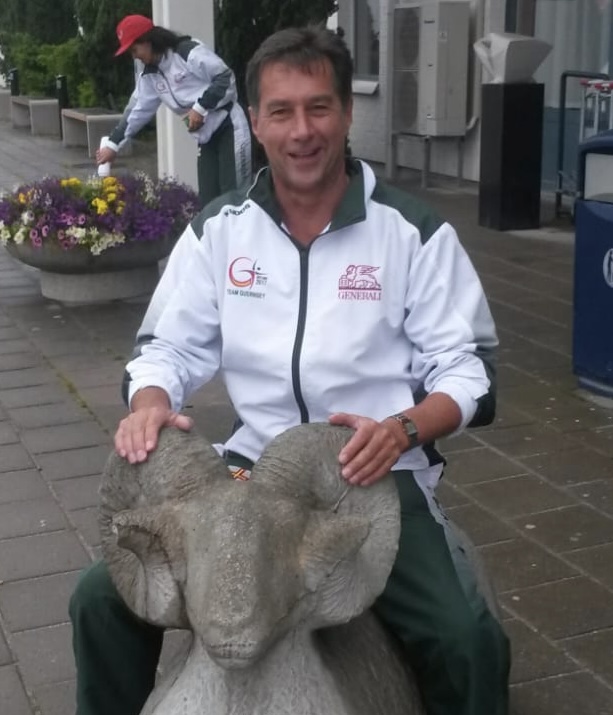 Chris' first involvement as a competitor in the Island Games was in Guernsey in 1987, when he was part of the athletics track team. He continued to compete in athletics and air rifle shooting representing the island on numerous occasions. In the 1990's he continued to enjoy running longer distances completing the London Marathon in 2002 and helped with long term sponsorship of the annual Guernsey half marathon, which he was then "obliged" to compete in for over a decade! He has been a member of the Games shooting team since 2015. He was also team manager for shooting at the Commonwealth Games in 2018.
He enjoys watching most sports in his spare time, but has particular interest in shooting, athletics and football and attending these live events.
Chris joined the board as Secretary in 2019 and has had a relatively quiet introduction, due to the Covid restrictions for sports and the postponing of the 2021 Games. However, he's since been enjoying a busy 12 months with GIGA bringing together the sports teams from across the island as they gear up for a 2023 home games.
Rick Denton (GIGA Treasurer)
Rick has been involved in the island games since 1999 when he represented the island tennis team in Gotland and has been a team player or manager since that time. He has been involved in island tennis since arriving on the island in 1997 as player, coach, referee and Chair of the Guernsey and Channel Islands Lawn tennis association. He became a board member of GIGA in 2015 and is our Honorary Treasurer.
Karen Archenoul (Travel Co-ordinator)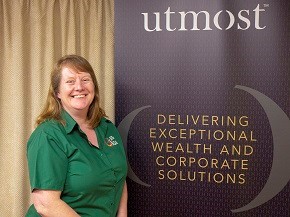 Karen Archenoul, more affectionately known as Bucky, is just a sporting chicken as far as the GIGA board is concerned, having only been involved since November 2015.
Her sporting career spans Island representation at Netball, Basketball and Softball, but she is more widely known for her role within the Volleyball community. Having played the sport since the age of 15, her Island career started shortly afterwards, with her first Island Games appearance coming in Gibraltar in 1995. She attended a total of 8 Island Games, retiring from Island representation as Island Captain after the hot Bermuda Games in 2013.
A former Secretary to the Guernsey Volleyball Association for 20+ years, fixtures secretary and Chair Person.
Isla Wright (Media Co-ordinator)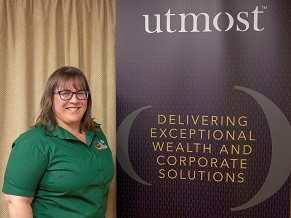 Isla joined the GIGA board in November 2015. Isla works as a broadcast journalist for BBC Radio Guernsey and has attended four games reporting on Team Guernsey. Her love of the Games is what's lead her to the other side and getting involved in the organisational side of things. If you need some help for anything media related Isla's your girl.
Isla has written two very successful blogs for utmost whilst at the last two games giving an insiders view into life at the Games, with often untold snippets !

Matt Bowen (Deputy Treasurer)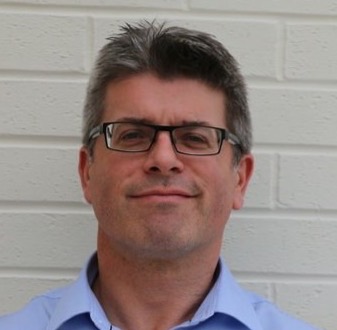 Matt is an experienced accounting professional but his first experience of volunteering was as a Games Maker at the London 2012 Olympics. When he returned to Guernsey after the Games he wanted to continue volunteering and worked as the Finance Manager for the newly formed Guernsey FC. In 2015 he was asked to join the Board of GFC as the club's first Finance Director.
Matt joined the GIGA Board in 2019 and is working closely with Rick Denton on all financial matters.

In past years Matt has been an active participant in sports such as skiing, football and tennis to name but a few and he completed the Inca Trail in 1997 and climbed Mount Kilimanjaro in 2005.

Approximately 12 years ago Matt was diagnosed with Multiple Sclerosis. Unfortunately this has curtailed his sporting activities as the condition has affected the left side of his body more than anywhere else. The illness has not affected his ability to work and participate successfully in all aspects of his professional and volunteering life.